Speakers
Chairman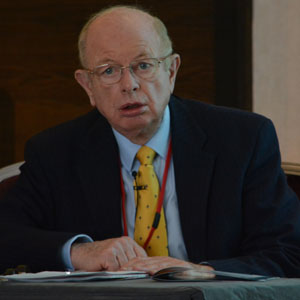 Roger Cobley, Chairman, Stamford Associates
Roger is the chairman of the trustee board of two pension funds and a member of the investment sub-committee of another major fund. More...



Keynote speaker

Louise Davey, Interim Director of Regulatory Policy, Analysis and Advice, The Pensions Regulator
Louise has been with TPR for the past 15 years, primarily leading the development of regulatory policy across DB, DC and public service schemes. More...



David Taylor, Executive Director, Pension Protection Fund (PPF)
David Taylor was appointed to the PPF Board as an executive director and General Counsel in 2015. More...



Speakers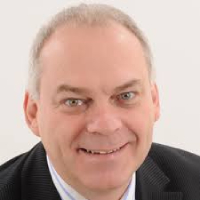 Mark Adamson, Sales and Marketing Director, ITM
Mark leads ITM's sales and marketing to connect clients with expert technology and pension data services. More...




Zoe Austin, Portfolio Manager Real Assets, Aviva
Zoe is a portfolio manager in the Multi-Asset Portfolio Management team within our Real Assets business. More...




Chris Curry, Principal of the Pensions Dashboards Programme, Money and Pensions Service
Chris Curry was appointed as Principal of the Pensions Dashboards Programme at the Money and Pensions Service in 2019, on a part-time basis. More...




Joe Dabrowski, Deputy Director of Policy, PLSA
Joe is responsible for policy areas including DB, DC and LGPS pension provision, corporate and scheme governance and institutional investment issues. More...



Yunus Gajra, Assistant Director (Finance, Administration and Governance), West Yorkshire Pension Fund
Yunus has extensive of the Local Government and Fire Service Pension Schemes having worked for the West Yorkshire Pension Fund (WYPF) for over 40 years. More...



Rebecca Morgan, Head of Technical research, ITM
Rebecca is one of ITM's lead technical experts. She guides our teams on the most complicated aspects of pensions, legislation and regulations. More...



Tom Neale, Trustee Director, Entrust
Tom is a Trustee Director at Entrust who helps fellow trustees and scheme sponsors understand their schemes and run them efficiently and cost effectively. More...



Ann Rigby, Trustee Executive, BESTrustees
Ann Rigby has worked as an independent professional trustee for eight years and her considerable experience includes valuation negotiations, investment strategy reviews, working with fiduciary managers, multi[1]employer and sectionalised schemes, scheme mergers, wind ups and dealings with the Pensions Regulator. More...