Speakers
Chair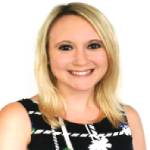 Laura Blows, Editor, Pensions Age
Laura is an award-winning journalist, having written about financial journalism for over 10 years. She became editor of Pensions Age in August 2011 and since then has helped drive the magazine to be the leading pensions title in the industry. More...


Speakers
Andrew Cole, Head of Multi Asset London, Pictet Asset Management
Andrew joined Pictet Asset Management in 2014. He is head of the Multi Asset London team. More...