Speakers
Chair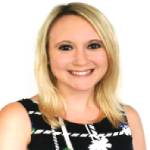 Laura Blows, Editor, Pensions Age
Laura is an award-winning journalist, having written about financial journalism for over 10 years. She became editor of Pensions Age in August 2011 and since then has helped drive the magazine to be the leading pensions title in the industry. More...


Keynote Speakers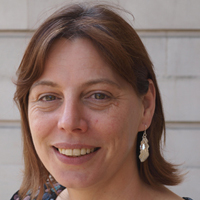 Fiona Frobisher, Head of Policy, The Pensions Regulator
Fiona Frobisher is Head of Policy at the Pensions Regulator with responsibility for producing regulatory strategies, policies and products to help schemes, trustees and employers fulfil their duties and to ensure that TPR's regulatory objectives are met. More...
Dana Grey, Director of Legal Compliance and Ethics, Strategy and Legal Affairs, Pension Protection Fund (PPF)
Dana joined the Pension Protection Fund (PPF) in 2009 and became Head of Legal in 2013. More...
Speakers
Tony Attubato, Head of Early Resolution, The Pensions Ombudsman (TPO)
Tony manages TPO's Early Resolution Service (ERS) which provides an informal and streamlined approach to dispute resolution. More...
Ian Berry, Head of Infrastructure, River and Mercantile

Ian recently joined River and Mercantile to establish the infrastructure investment arm of the business. More...
Richard Butcher, Managing Director, PTL
Richard joined PTL in 2008. He became Managing Director in 2010. Immediately before he was at PTL he ran his own small independent trustee and consultancy business. More...
Paul Day, Network Volunteer Manager, The Pensions Ombudsman (TPO)
Paul Day is the Network Volunteer Manager at The Pensions Ombudsman (TPO). TPO currently has a network of 200 volunteers. More...
Ian McKnight, CIO, Royal Mail Pension Trustees
Ian is the CIO of Royal Mail Pension Trustees Limited and, having overseen their 2012 asset transfer to Government, now oversees investments totalling c.£15 billion across three pension plans. More...
Nigel Peaple, Director of Policy and Advocacy, PLSA
Nigel is responsible for all the PLSA's policy work. More...