Personality of the Year
Voting is now closed.
This award (nominated by our readers) aims to recognise those individuals that have truly made their mark in the UK pensions space. The winners will be announced at the awards ceremony on 28 February at the London Marriott Hotel, Grosvenor Square - book your table here
Pensions Age Personality of the Year 2019: meet the candidates
Yvonne Braun, Director of Policy, Long-Term Savings and Protection, ABI
Yvonne has over 20 years' experience in financial services and leads the ABI's work on pensions, social care and income protection. She is a member of the ABI's Executive Team and its Executive Sponsor for LGBT+ inclusion. Yvonne is particularly motivated by the importance of financial security in underpinning people's happiness in later life. She has driven forward several innovative projects, most recently the pensions dashboard, which aim to give consumers greater power over their long term financial health. Yvonne has a great commitment to diversity, in all its dimensions, and has built relationships across the sector with organisations similarly committed to change. She previously worked at the Financial Services Authority in policy and public affairs. Her earlier career was spent as a capital markets lawyer at US law firm Cleary Gottlieb and at Goldman Sachs. Yvonne is a Governor of the Pensions Policy Institute.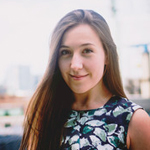 Anna Darnley, Trustee Director, Accenture UK Pension Scheme
While a relatively new player in the pensions space, Anna Darnley, Trustee Director of the Accenture UK Pension Scheme, has already been pegged as 'one to watch' in the industry. Since undertaking her role, she's thrown herself into the world of pensions, learning all she can, attending trainings and building her knowledge. She is an advocate of diversity on pension boards, and greater provision of financial wellbeing education. She has run brownbags to raise financial awareness among the analyst community, rallying many to the cause and driving a wave of increased interest in pensions and associated topics like ESG investment. Her efforts are even more impressive given that her day job as an innovation strategist has nothing whatsoever to do with pensions – this is all in her spare time. She's also 25, making her by all accounts one of Britain's youngest trustees. Anna's role as design lead at Accenture's London Innovation Centre sees her working on innovative and start-up projects, using her knowledge of IoT and Digital to deliver high quality results for clients across their consulting, strategy and technology needs. Anna loves to travel, and speaks Chinese, Japanese, Korean, Spanish and Urdu, and volunteers with GoodGym (who tackle loneliness by connecting runners with members of the community in need).
Vincent Franklin, Founder and Creative Partner, Quietroom
As co-founder of Quietroom, Vincent Franklin has spent 15 years helping the pensions industry use language to connect with members, and help people make smarter decisions. His clients have included British Steel Pension Scheme, British Airways Retirement Plan, Bupa, DWP, Experian, HMRC, HSBC, Kodak Pension Plan, KPMG, Lloyds Banking Group, Prudential, Royal Mail Pension Scheme, The Cabinet Office, and Unilever. He is hugely dedicated to the sector, but also brings the glamour of the TV world, where he has starred in shows from The Office to Bodyguard. He is constantly in demand for his brainstorming, eclectic and entertaining presentations – recently including appearances at PASA and LCP. He was the top-scoring presenter at the recent PLSA Dragon's Den. He recently won the Pension Network's award for 'most entertaining speaker over the last 10 years'.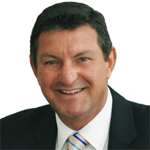 Ruston Smith, Chairman, Tesco Pension Fund Trustee Board
Ruston has over 30 years UK and international experience in the pension fund and investment industry – and has a real passion for pensions. He is the Chairman of the Tesco Pension Fund Trustee Board, the Tesco DC Governance Committee and Tesco Pension Investment Limited (FCA approved investment business managing £14bn of Tesco's UK DB assets), Chair of PTL and Chair of the Money Advice Service's Financial Capability Strategy Workplace Steering Group. He's also a non-executive director of JP Morgan Asset Management International Ltd, a non-executive director of Smart Pension where he chairs their International Advisory Board, Independent Trustee of BAE Systems Trustees Ltd, Director of Standard Life's Master Trust Company, a Governor of the Pensions Policy Institute and the Chair of GroceryAid (charity for the grocery industry). He was a Co-Chair of the Government's Advisory Board, leading on Engagement, of the 2017 Automatic Enrolment Review. He subsequently led an initiative to develop a Simpler Annual Statement, with Quietroom and Eversheds, which was launched by the Minister in October last year. He is now leading an initiative which considers how to standardise assumptions used in projections of pension benefits. Ruston also sits on HM Treasury's Patient Capital Steering Group. Ruston is a former Chair and Non Exec Director of the Pensions and Lifetime Savings Association, former Trustee Director of People's Pension and the former Group Director of Pensions and Insurable Risk at Tesco.
Andrew Vaughan, Partner, Barnett Waddingham
Andrew advises a range of UK and international businesses on defined benefit pension issues including pension scheme funding, risk reduction exercises, pension benefit design, merger and acquisition (M&A) transactions, and accounting disclosures. Throughout Andrew's distinguished career, he has worked at board level with FTSE100 organisations, becoming a trusted adviser to major multinationals. He has provided funding and related advice to clients across a range of scheme sizes and industries – the largest being a financial services sector with scheme assets of circa £10bn. He has pioneered an integrated liability management and funding/investment strategy for an international client with a £3bn UK pension scheme and has provided extensive corporate M&A advice and due diligence to international businesses investing in the UK. Andrew has over 34 years' extensive industry experience which includes continuing interaction with government and related agencies through various industry roles – for example, the Department for Work and Pensions, the Pensions Regulator and the Pension Protection Fund. A well-known industry figure, he chaired both the Association of Consulting Actuaries and the International Association of Consulting Actuaries from 2012 to 2014. He was also Chair of the Defined Ambition Industry Working Group set up by the then pensions minister, Sir Steve Webb, over the same period.