Speakers
Chair

Margaret Snowdon OBE
Margaret is a Non-Executive Director of the Pensions Regulator and an Independent Non-Executive Director of Xafinity plc. She is also an Independent Non Exec Director of the Phoenix Group With Profits Committees. She chairs the Pensions Administration Standards Association, the Monitoring Board on Incentive Exercises and the Pension Liberation Industry Group. She is a Governor and member of the Council of the Pensions Policy Institute. Margaret was an independent member of the Steering Group for the HM Treasury Pensions Dashboard project and continues to advise DWP on the topic.
Speakers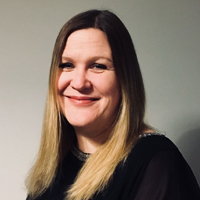 Clair Alcock, Firefighters' Pensions Adviser, LGA
Clair has spent 19 years in the pensions industry, with over 14 years gained specifically in public sector. Clair joined LGA in December 2014 to head up the Fire pensions team, directing the national governance of the Fire pension Scheme, and welcomed Police pensions into the team last year. Having started her career in pensions administration in private and public sector, Clair joined Aquila Heywood in 2006, where she spent 8 years leading on Police and Fire developments and supporting the CLASS group.


Shaun Bigg, Programme Manager, ITM
Shaun has over 16 years' experience in the Pensions sector covering system development, large scale transition, business change and operational service delivery. Shaun leads ITM's Programme delivery, managing large scale 'niche' business change and transition programmes in conjunction with delivery of operational services to ITM co-sourced clients and. He is PRINCE2 and APMP qualified with substantial experience of Project and Programme management across Pensions, Insurance, Financial Services, Government and Publishing sectors.


Rosalind Connor, Partner, ARC
Rosalind Connor has been a solicitor advising on pensions issues for over 20 years. She is presently a partner at ARC Pensions Law LLP, having previously been a partner at Taylor Wessing and Jones Day. Rosalind served as chair of the Association of Pension Lawyers from 2015 to 2017, and is also an FPMI, serving as Chair of the London Region from 2013 to 2015. Rosalind advises employers, trustees and others on their pensions issues, with particular focus at present in the area of data management and data protection.
Matt Dodds, Director, ITM Limited
Matt is a Director at ITM responsible for the Sales and Marketing functions across all sectors and services. With over a decade of experience in pension administration and financial services, Matt ensures that ITM's solutions remain at the forefront of industry challenges, delivering long-term value for clients by focussing on pragmatic solutions.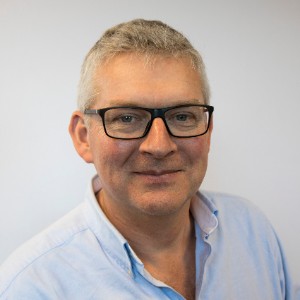 Andrew Gething, Founder & Managing Director, MorganAsh
Andrew is the MD of MorganAsh having founded the company in 2004. MorganAsh are a leading medical underwriting specialist for financial services, working in the UK, Ireland and Germany for the Life Insurance and Pensions markets. MorganAsh pioneered the use of medical underwriting, in both the MUBA – Medical Underwriting Bulk Annuities, and MUMS – Medical Underwriting Mortality Studies for improving data for DB valuations. Originally a Chartered Structural Engineer Andrew's has led several IT start-up's and acquisitions.
Colin Hamilton, Director HR Consulting, ITM
Colin has spent 26 years in the pensions industry, working for Scottish Life, Capita and Aon Hewitt and fulfilling a variety of Operational Management, Sales and Sales Leadership roles in the UK and across EMEA. For the last 4 years Colin has focussed on selling Aon's implementation services around the Workday HR platform across EMEA. Colin joined ITM in January and will be brining all his experience to help develop and grow ITM's comprehensive data and software services in the wider HR market.
Adam Howell, Head of Data Improvement, Cabinet Office
Adam has worked in the Civil Service since 2002, he was in the Department for Work and Pensions until 2007 and then transferred to Department for Transport, where he initially held the position of Employer Business Relationship Manager and then Group HR Pension Lead for all DfT agencies. Adam is currently the Cabinet Office Head of Data Improvement for Civil Service and Royal Mail Pensions, and oversees the Government's Data Improvement strategy, which includes the Government's Data Cleanse project.
Clive Pothecary, Pensions Operations Manager, EDF Energy
Clive has 30 years' experience in the pensions industry ranging from insurance companies, consultancies and in-house. Since 2010, Clive has been working at EDF Energy as the Pensions Operations Manager responsible for the operational delivery of their three pension schemes. Key operational projects in this period have included the separation of two of the pension schemes following a corporate transaction and the implementation of significant pension reform changes to all three pension schemes to ensure they remain financial viable in the medium to long term.


Lucy Stone, Policy Lead, The Pensions Regulator
Lucy Stone is a Policy Lead in The Pensions Regulator's Policy Directorate. Lucy leads TPR's work on record-keeping, data security and the pension dashboards. She also has extensive knowledge of public service pension schemes which she has worked on since 2015. She joined TPR in 2010 and has worked in both policy and programme teams, specialising in the delivery of legislative change, from the passage through Parliament to the development of operational processes. Prior to joining TPR Lucy taught for the University of Sussex and worked for the Strategic Advisory Board for Intellectual Property Policy.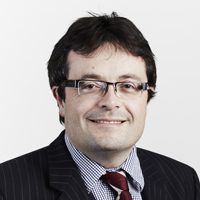 Maurice Titley, Director, ITM
Maurice is a Client Director who specialises in data audit, data cleanse and benefit rectification. He is responsible for the development of new client propositions within ITM, ensuring that we are able to meet the evolving needs of our clients in the light of industry developments and financial services regulations. Maurice is also the director responsible for pensions technical matters at ITM and is a regular speaker at pension industry events.