Speakers
Chair

Duncan Howorth, Executive Chairman, ITM
Duncan joined ITM as Executive Chairman in 2016 working with the current management team to support ITM's expansion in the wider financial services arena, whilst also growing the ITM business in its traditional markets of consulting and software. Duncan was previously CEO, UK Employee Benefits and International Chairman, Employee Benefits at JLT
Specialist areas:
• Developing partnerships and outsources solutions for Financial Institutions
• DC operations and governance, Auto Enrolment
• Mergers, acquisitions and strategy
• International benefits
Speakers
Ian Bloxham, Director, Cosan Consulting
Ian began his career in the industry in 1987 with Noble Lowndes & Partners as a trainee pensions administrator. During his career, he has worked in front line delivery as well as client facing & commercial roles and so has a very practical, 'hands on' view of what contributes towards great client & customer service. More latterly, Ian was a Partner at Aon Hewitt and member of the European Leadership Team with specific responsibility for client relationship strategy and service / product innovation. He launched Cosan with Philip Dickinson in early 2014, with the purpose of working directly with clients and using the collective knowledge & experience gained over many years to address their particular challenges. "It's important to us that we get highly engaged with our clients and work shoulder to shoulder with them in delivering positive results. Our approach is practical rather than theoretical as we know clients appreciate this". In his spare time, Ian is a keen sailor, competing in many events both in the UK and overseas.
Adrian Cooper, Head of Direct Distribution, TPT
Adrian is Head of Direct Distribution at TPT Retirement Solutions and leads a dedicated team promoting TPT's 'DB Complete' Mastertrust Consolidation solution to sponsors and trustees of DB pension schemes. Adrian is also Chair of the Central London Group PLSA Committee. Prior to joining TPT in 2018, he has held senior management roles at Barnett Waddingham, Sacker & Partners and Towers Perrin. Adrian started his career at Pearl Assurance after gaining his degree in Management Sciences from UMIST (now Manchester University). Outside of work he is a sub-3 marathon runner.
Anna Copestake, Partner, ARC Pensions Law
Anna is a Partner at ARC Pensions Law, a specialist pensions law firm. Anna advises a wide range of participants in the pensions industry including sponsors, trustees, asset managers, administrators and consultants both in relation to DB and DC arrangements, including master trusts. This includes advising on regulatory, investment and de-risking issues. Anna has completed secondments at both TPR and the PLSA. She currently chairs the PLSA's Legal Panel and sits on the investment committee of the Association of Pension Lawyers. She is a member of the Security of DC Assets Working Party and the Vice Chair of NextGen (an industry body promoting and encouraging the next generation in the pensions industry).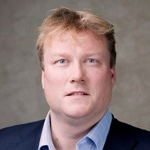 Tom Ground, Managing Director, Defined Benefit Solutions, Aviva
Tom Ground joined Aviva in August 2017, he has 20 years of financial services experience across, insurance, fixed income and strategy consulting as both principal and adviser. Prior to joining Aviva, Tom headed up L&G's bulk annuity and longevity insurance business, where he managed the execution of bulk annuities and the end operations once they were sold. Tom led the successful execution of transactions of all sizes including the largest buy-in and largest buy-outs. Prior to Legal & General Tom spent 10 years with Accenture managing an array of assignments mostly in financial services.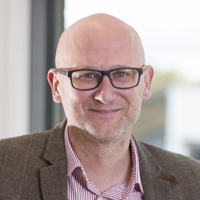 Darren Philp, Head of Policy, Smart Pensions
Darren is Head of Policy at Smart Pension, where he is active in the industry lobbying for change in pensions and financial services for the benefit of members and customers. Darren joined Smart in September 2018, having previously undertaken policy-related roles at the The People's Pension, the National Association of Pension Funds (now Pensions and Lifetime Savings Association) and HM Treasury – where he headed up the pensions team between 2007 and 2010 and was closely involved in the design and implementation of the UK's flagship auto-enrolment programme. Darren is active within industry bodies through contributing to research, thought leadership and policy development work, and is a regular commentator in the media. He also recently chaired the pensions dashboard ABI-sponsored consumer research group. Darren is a governor of the independent Pensions Policy Institute. Darren has a BSc(Econ) in Economics from Leicester University and and an MSc in Economics and Econometrics from Southampton University. Outside of work, Darren's interests include football (both 'soccer' and American Football), cricket and listening to live music. Darren is also attempting (with the emphasis on attempting….) to learn the piano.
Amy Regler, Head of Operations, West Midlands Pension Fund
Amy Regler graduated from Sheffield University with a 2.1 degree in social policy and sociology and is a qualified PRINCE2 and MSP practitioner. She moved into local government in 2007 where she has worked in a variety of project and programme management roles. Amy joined the West Midlands Pension Fund in 2010, from the City of Wolverhampton Council, where she worked within their Corporate Programme Office. During her time at the Fund, she has been responsible for the implementation of a number of large scale projects, including the LGPS 2014 scheme changes, the transition to electronic benefit statements and the implementation of monthly submissions. She has also undertaken roles which have included business performance and data management, working with the Funds employers to improve the quality of data and tackle historical issues. Within her role as the Head of Operations at the Fund, Amy is now responsible for managing the Benefit Operation teams and the Fund's System and Technical teams.
Adam Saron, CEO, Clara Pensions
Adam was inspired to found Clara by his wife, for whom the company is named. Adam is motivated by clarity, teamwork and a strong desire to effect change. Adam believes that placing members first is the key to delivering a new solution for defined benefit pension schemes that will have a positive effect on members, sponsors and the broader UK economy. Adam has worked in financial services for over 20 years. He began his career in Equity Capital Markets at Goldman Sachs, where he advised European and global clients on the structuring and execution of equity and equity-linked financing. After spending a year in the insurance industry he returned to the capital markets and was a founding partner at Black Ant Investment Management – a global value investor, investing across the capital structure. Adam was a portfolio manager for 11 years on both the Black Ant Value and Credit funds.
Romi Savova, CEO, PensionBee
Romi is Chief Executive Officer of PensionBee, the leading online pension manager she founded to simplify pension savings in the UK, following a harrowing pension transfer experience of her own. Romi began her career at Goldman Sachs at the height of the 2007 global financial crisis in the Credit Risk Management and Advisory Division, working in New York and London. In 2012 she joined Morgan Stanley's Investment Banking Division to advise major banks, insurance companies and pension providers. In 2014 Romi followed her entrepreneurial spirit to become employee number four and Head of Corporate Development at Credit Benchmark, which has subsequently grown to be one of the world's most successful B2B data start-ups. Fascinated by the emerging world of financial technology, Romi incorporated PensionBee shortly thereafter.
Louise Sivyer, Policy Manager, Regulatory Policy Directorate, TPR
Louise Sivyer is a policy manager in TPR's Regulatory Policy Directorate. Louise joined the Regulator in 2007, and has worked in both policy and operational teams, across issues relating to both DB and DC. In her current role Louise manages a team responsible for developing policy relating to the Governance and Administration of trust based pension schemes, including TPR's 21st Century Trustee initiative, and the regulation of DC schemes more widely. She previously led on the development of the DC Code of Practice published in 2016. Before joining the Regulator, Louise spent 12 years working in the pensions industry in technical roles ranging across the pension mis-selling review, third party pension administration, and TPAS (The Pensions Advisory Service).
Richard Smith, Independent Pensions Professional
Richard's a seasoned pensions professional with a wide range of experience since 1987 in administration, technology, consulting, change, government policy and national research. He's now enjoying a portfolio of contracts, recently including Pensions Manager at National Grid, Dashboard Specialist at NEST, and Data Project Lead at the Pensions Policy Institute. Richard's been a dashboard advocate ever since the idea was first proposed in 2002. His blog, DashboardIdeas.co.uk, is a repository of the 200+ announcements, reports, analyses, etc, published on the topic since 2014: don't we love to talk in pensions?!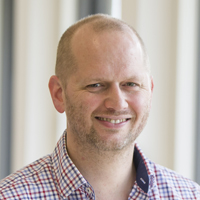 Will Wynne, Managing Director & Co-Founder, Smart Pensions
Will started his career with five successful years in private equity in the City. He then joined the digital marketing team at eBay UK as one of the company's first UK employees. During his three years there, eBay grew from 3m members to nearly 18m, acquired PayPal, Skype, Shopping.com and Gumtree and launched eBay for Charity in the UK. He then went on to found one of the UK's most disruptive ecommerce businesses, overcoming the many scaling challenges of taking a technology-led gifts business from a standing start to profitably selling over £100m of product in a decade. His particular expertise and passion lie in frictionless self-service platforms, scaling, innovation and everything digital and online.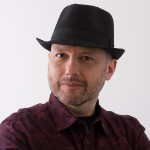 Bennett Arron, Comedian
Bennett is an Award-Winning Writer, Stand-Up Comedian and BAFTA Shortlisted Director. He is also one of the first major victims of Identity Theft in the UK. As well as performing as a Comedian he has also spoken at many Conferences around the world on the subject of Fraud, ID Theft and Data Protection. He was the Guest Speaker at The International Fraud Convention in Italy, The International Congress On Anti-Fraud & Anti-Corruption in Poland and Infosec, Europe. He was also the Opening Keynote Speaker at Auscert in Queensland, Australia. Bennett wrote, directed and presented the Channel 4 Documentary, How To Steal An Identity, in which he proved, through a series of stunts, how easy the crime of ID Theft is to carry out. As a Comedian, Bennett wrote and starred in the Radio Series Bennett Arron Worries About and Bennett Arron is Jewelsh – both of which were nominated at the Celtic Media Awards. He also supported Ricky Gervais on some of his tour dates. He is currently starring in the Radio 4 Sitcom ALONE.