Speakers
Chair

Duncan Howorth, Executive Chairman, ITM
Duncan joined ITM as Executive Chairman in 2016 working with the current management team to support ITM's expansion in the wider financial services arena, whilst also growing the ITM business in its traditional markets of consulting and software. More...





Speakers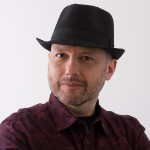 Bennett Arron, Comedian
Bennett is an Award-Winning Writer, Stand-Up Comedian and BAFTA Shortlisted Director. More...






Ian Bloxham, Director, Cosan Consulting
Ian began his career in the industry in 1987 with Noble Lowndes & Partners as a trainee pensions administrator. During his career, he has worked in front line delivery as well as client facing & commercial roles and so has a very practical, 'hands on' view of what contributes towards great client & customer service. More...




Adrian Cooper, Head of Direct Distribution, TPT
Adrian is Head of Direct Distribution at TPT Retirement Solutions and leads a dedicated team promoting TPT's 'DB Complete' Mastertrust Consolidation solution to sponsors and trustees of DB pension schemes. Adrian is also Chair of the Central London Group PLSA Committee. More...




Anna Copestake, Partner, ARC Pensions Law
Anna is a Partner at ARC Pensions Law, a specialist pensions law firm. Anna advises a wide range of participants in the pensions industry including sponsors, trustees, asset managers, administrators and consultants both in relation to DB and DC arrangements, including master trusts. More...





Matt Dodds, Director, ITM
With a background in pension administration and project management he helps clients save money, reduce risk and realise the value of their data. More...





Simon Lewis, Pensions Technical Manager, National Grid UK Pension Services
Simon has 20 years of pensions experience. As well as being FPMI qualified, he graduated from City University having read Law and Business. He is a volunteer TPAS adviser and has recently joined the Heywood User Group Committee to help drive the technology agenda forward. More...





Mick Mulligan, Head of Engagement, Civil Service & Royal Mail Pensions
Mick Mulligan began his exciting journey through the pension's hemisphere back in 1990 as an administration assistant. He quickly excelled through the ranks at DWP and eventually moved over to shared services, gaining an insight into employee benefits and relations. More...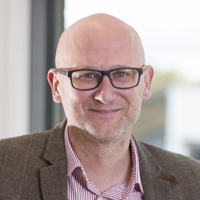 Darren Philp, Head of Policy, Smart Pension
Darren is Head of Policy at Smart Pension, where he is active in the industry lobbying for change in pensions and financial services for the benefit of members and customers. More...





Amy Regler, Head of Operations, West Midlands Pension Fund
Amy Regler graduated from Sheffield University with a 2.1 degree in social policy and sociology and is a qualified PRINCE2 and MSP practitioner. More...






Adam Reynolds, Account Manager, Blue Prism
Adam has been with Blue Prism since 2017 and works with companies to assist their expansion through the implementation of Robotic Process Automation (RPA) deployment, and developing an appropriate change management strategy. More...





Adam Saron, CEO, Clara Pensions
Adam was inspired to found Clara by his wife, for whom the company is named. Adam is motivated by clarity, teamwork and a strong desire to effect change. More...





Romi Savova, CEO, PensionBee
Romi is Chief Executive Officer of PensionBee, the leading online pension manager she founded to simplify pension savings in the UK, following a harrowing pension transfer experience of her own. More...





Louise Sivyer, Policy Manager, Regulatory Policy Directorate, TPR
Louise Sivyer is a policy manager in TPR's Regulatory Policy Directorate. Louise joined the Regulator in 2007, and has worked in both policy and operational teams, across issues relating to both DB and DC. More...





Richard Smith, Independent Pensions Professional
Richard's a seasoned pensions professional with a wide range of experience since 1987 in administration, technology, consulting, change, government policy and research. More...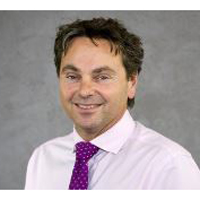 John Smitherman-Cairnes, Commercial Lead, Aviva
John is Commercial Lead of Aviva's Defined Benefits Solution business. He previously led Friends Life's DB de-risking team and was commercial lead at specialist insurer Lucida. More...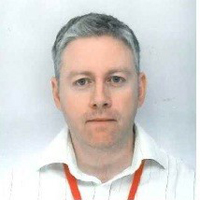 Paul Whiteside, CTO, ITM
Paul Whiteside joined ITM as CTO in August 2018, where he oversees the building of the next generation of pensions, HR and FS technology. More...