Loading the player ...
Implementing LDI
Laura Blows
speaks to
F&C Asset Management's
head of investment solutions
Richard Watts
about the ways liability driven investment (LDI) strategies can benefit pension funds
Pensions Age (PA)
: Has LDI been a success story so far? For instance how successful have LDI mandates since 2008 been?
Watts
: An LDI mandate that was implemented by a pension scheme in 2008 would have been a material benefit to the scheme. LDI is an investment strategy that gives a scheme some protection against yields falling, whether it is real yields – the yield that affects your index-linked liability, or nominal yields – the yield that affects your fixed liability. Both of these yields have fallen in the period since 2008. Real yields at long maturity points will have fallen by about 1 per cent and nominal yields have fallen by about 1.5 per cent. The impact on a pension scheme of a valuation of a 1 per cent fall in the discount rate, the rate at which an actuary will value a pension scheme's liabilities, is about 20 per cent. So if you have not had an LDI strategy in place then potentially you could be facing an increase in liabilities of about 20 per cent, and that will not have been offset by a corresponding increase in asset value.
PA:
But with yields at historically low levels, will now be a less suitable time to implement an LDI strategy?
Watts
: If you took the decision in isolation I would be circumspect about buying into them. But in order to make the decision that you are not going to implement an LDI strategy, what you are basically saying is 'I'm not going to have a risk management strategy that addresses the large amount of interest rate or inflation risk that a pension scheme has'. Now, yields can remain low for an extended period, so unless you have a strong conviction that yields are going to rise from here then I would invite a pension fund trustee to at least evaluate the options for an LDI strategy.
PA:
Are there any other concerns that may be preventing pension schemes from implementing an LDI strategy?
Watts:
I think generally the investment management community has been very bad at putting accessible solutions in place that allow small and medium sized pension schemes to access LDI strategies. What you see is that very large schemes have a high take-up rate and very small schemes have a very low take-up rate. Typically more than 80 per cent of large pension schemes have an LDI strategy in place, and typically less than 20 per cent of small and medium sized schemes have an LDI strategy. This in my view is because the LDI strategies are inaccessible and unduly complex for a small and medium sized pension scheme to implement and govern effectively. That is an area that I think needs to be one of key focus and it is an area that F&C is heavily invested in at the moment.
PA:
Would it be fair to say that there hasn't been that much innovation on behalf of investment managers?
Watts:
What you will tend to see when you look at the types of strategies that the largest pension schemes are putting in place, is that the range of investment approaches that they are using as part of the strategy is very broad. Pension schemes have moved from simply using a cash plus swap or cash plus derivative style solution to using far more instruments and addressing far more of the risks within a pension scheme. But the fund solutions, the solutions that your average pension scheme would typically choose to invest in, have not moved on much. What we've done at F&C is try to take some of the investment approaches that our largest clients are putting in place, and make them accessible through funds to small and medium sized pension schemes. What we are seeing is a very high take-up rate of those products, because there is clearly a pent-up demand to access an investment strategy that you would normally only be able to put in place in a segregated mandate for a large scheme.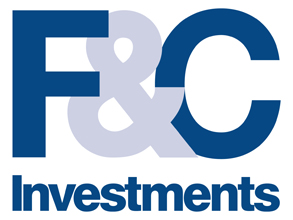 The retirement market is in need of a fresh approach with an independent review of the decumulation sector, warns a new report by the Association of Independent Financial Advisers (AIFA) and Prudential UK.
Sixty per cent of over 50s are concerned their pensions and savings will not last them through retirement, creating a new generation of 'baby gloomers' financing both themselves and their children, says Aviva.
The Pensions Regulator has developed online interactive tools to help smaller businesses begin preparing for automatic enrolment