Judging panel 2018
Robert Branagh, President, PMI
Melanie Cusack, Client Director, PTL
Vince Linnane, Chairman, Moorlands Human Capital
Malcolm Reynolds, Managing Director, Employee Benefits, JLT Benefit Solutions
Craig Scordellis, Head of Global Loans, CQS
Matthew Swynnerton, Partner, DLA Piper
Maurice Titley, Director, ITM
James Walsh, Policy Lead: Engagement, EU and Regulation, PLSA
More judges to be announced soon
Robert Branagh, President, PMI
Robert Branagh is the current President of the Pensions Management Institute, Chairman of the Armed Forces Pension Scheme, and has a range of Trustee and non-executive roles with organisations including Trafalgar House, Moorlands Human Capital, the Tavistock Institute and the Civil Service Pensions Board. He is also a governor of the Pensions Policy Institute. Robert has a wealth of experience across the pension industry over the last 30 years. He has worked in both the private and public sector, for insurance, trustee, and private equity owned companies, charities and a professional services firm.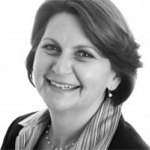 Melanie Cusack, Client director, PTL
Melanie has worked in the pensions industry since 1988 addressing both statutory and non-statutory actuarial and non-actuarial aspects of UK occupational pension schemes, most recently at Towers Perrin. As a qualified pensions actuary, she has strong project management skills and a pragmatic "can-do" approach. Melanie was actively involved in training trustees, non-trustee clients and colleagues on legislative developments such as age discrimination, scheme funding and the pension protection fund. She also mentored actuarial trainees and was an active participant on the in-house Professional Standards Committee.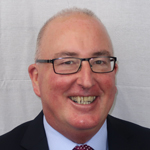 Vince Linnane, Chairman,Moorlands Human Capital
Prior to taking up the role of MHC Chairman, Vince was Chief Executive of the Pensions Management Institute (PMI) for a decade between July 2006 and May 2016 when he stood down from the position. Vince has a BA (Hons) from Newcastle University in English and History. Recent achievements have included winning the 2016 "Professional Pensions" Lifetime Achievement Award and the 2016 "Pensions Age" Pensions Personality of the Year Award. Vince was included in the most 50 influential people in UK pensions by "Pensions Insight" for 2012-15.
Malcolm Reynolds, Managing Director, Employee Benefits, JLT Benefit Solutions
Malcolm is the Managing Director of the Pension Administration Solutions arm of JLT Employee Benefits as well as a member of the parent group JLT Executive. Malcolm reports to Bala Viswanathan, CEO of JLT Benefit Solutions and is based in our London and Solihull offices. Malcolm has over 25 years' experience in the pensions industry. He was previously a Director at PricewaterhouseCoopers where, for 11 years, he was responsible for the pensions management consultancy services. Malcolm was also a Director at Profund Systems Limited responsible for Business Development, Professional Services and Company Strategy. His main area of expertise is in large scheme administration outsourcing, and for JLT that means a focus on ensuring that everything we do is straightforward for the Trustees and easy for members. He is an Associate of the Chartered Insurance Institute and a Chartered Insurance Practitioner.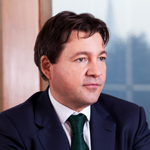 Craig Scordellis, Head of Global Loans, CQS
Craig is CQS' Head of Global Loans and is responsible for managing the firm's loan mandates, including those in a variety of multi asset credit funds and collateralised loan obligations (CLOs). He is a Senior Portfolio Manager and leads the dedicated loans team with portfolio managers and analysts based in both London and New York. Craig is a member of the Asset Advisory Committee for the CQS Credit Multi Asset Fund and is a Partner of CQS (UK) LLP. Prior to joining CQS in 2008, Craig was a Senior Investment Analyst and Assistant Portfolio Manager at New Amsterdam Capital Management, a credit hedge fund. Before this, he was an Associate at the Royal Bank of Scotland where he structured leverage finance and high yield bond transactions. Prior to RBS, Craig was on the Deutsche Bank Investment Banking graduate program.
Matthew Swynnerton, Partner, DLA Piper
Matthew Swynnerton's experience lies in pensions law including reviewing and updating scheme documentation, advising trustees and employers of their duties in respect of the Pensions and Finance Acts, dealing with the pension aspects of corporate transactions and reorganisations and advising on benefit redesign and liability management projects. He has key experience in advising trustees and employers on benefit redesign issues including conversion from DB to DC accrual, closure to new entrants, termination of future accrual buy-ins and buy-outs and ETV exercises; advising the trustees of RSA's pension scheme on its pioneering £1.9bn longevity risk swap arrangement with Goldman Sachs and Rothesay Life, at the time the largest ever deal of its kind in the UK; and advising CKI on the highly-complex pensions aspects of its £5.8bn acquisition of UK Power Networks from EDF, including regulatory issues, multiple bulk transfers, sectionalisations, clearance and complex mitigation agreements with two sets of trustees, to name a few areas.
Maurice Titley, Director, ITM
Maurice is a director in the Consulting division and is responsible for delivering many of the more complex data related projects. His speciality is delivering on site solutions for Trustees and ensuring the ITM team works closely with our clients.
Maurice combines the above with his 23 years' experience in software architecture and systems integration, to deliver unique and cost saving solutions to all his clients. As the dependency on quality data grows, so does the need for solutions that deliver within the financial boundaries required.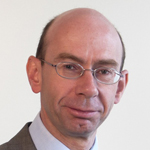 James Walsh, Policy Lead: Engagement, EU and Regulation, PLSA
James is Policy Lead: Engagement, EU and Regulation at the Pensions and Lifetime Savings Association. He leads the Association's policy work on ensuring people have the information they need about retirement saving and also has responsibility for the PLSA's overview of pensions regulation. James also leads on EU issues, including the UK's exit from the EU and preparation for the new EU workplace pensions Directive. Prior to joining what was then the NAPF in 2009, James was Public Policy Manager for ASDA Stores Ltd and Head of Public Affairs at the Institute of Directors.